Image ads
Basic functionality is display of horizontal or vertical full hd ads, which change with animation.
Video
Display Youtube embedded or uploaded videos.
Calendar
Enter your events that are displayed separately or in calendar list.
Deals
Enter your deals and offers that can be time managed. Display separately or on a deals grid.
Lists
Display all kinds of lists, your organizations, employees, articles, opening times, items, menus and other.
News
Enter your news which you can along title add the subtitle, content and picture.
Customized
By your need we can program custom modules for your desired data.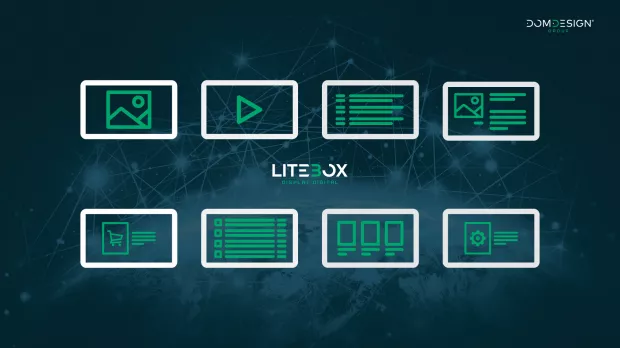 The library is full of display modules ready to use right away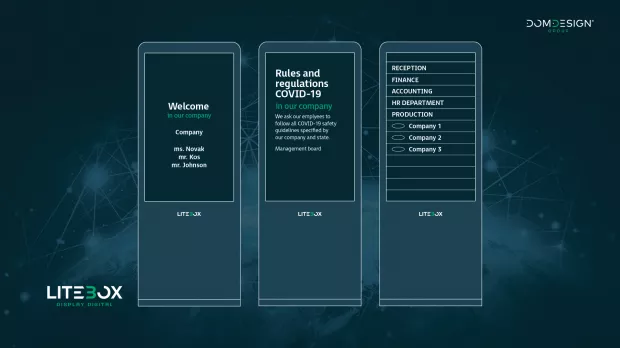 You can select between already customized modules for many branches