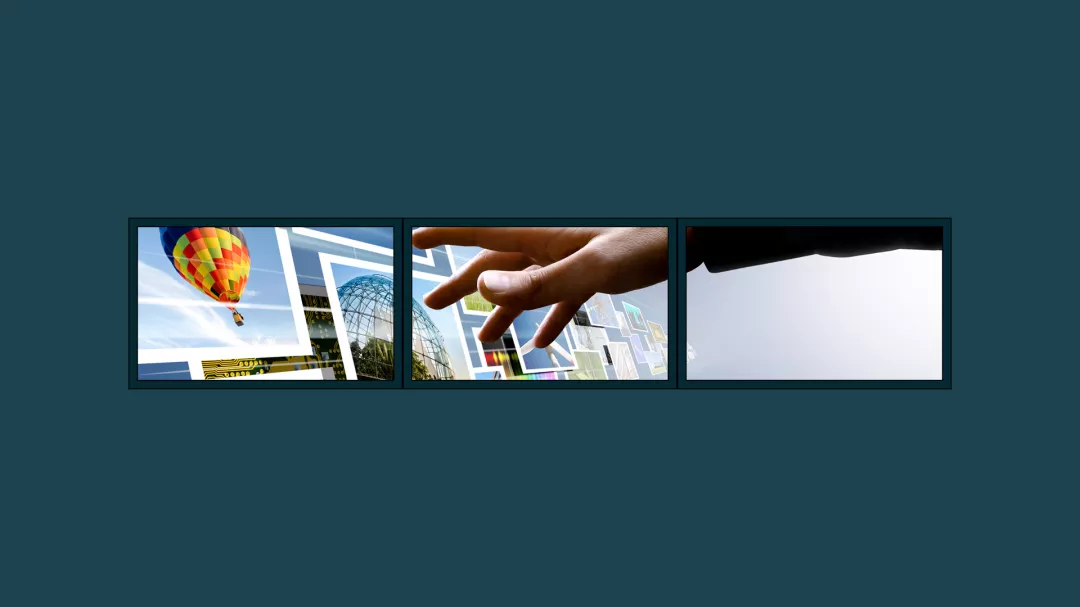 Connecting multiple displays in one.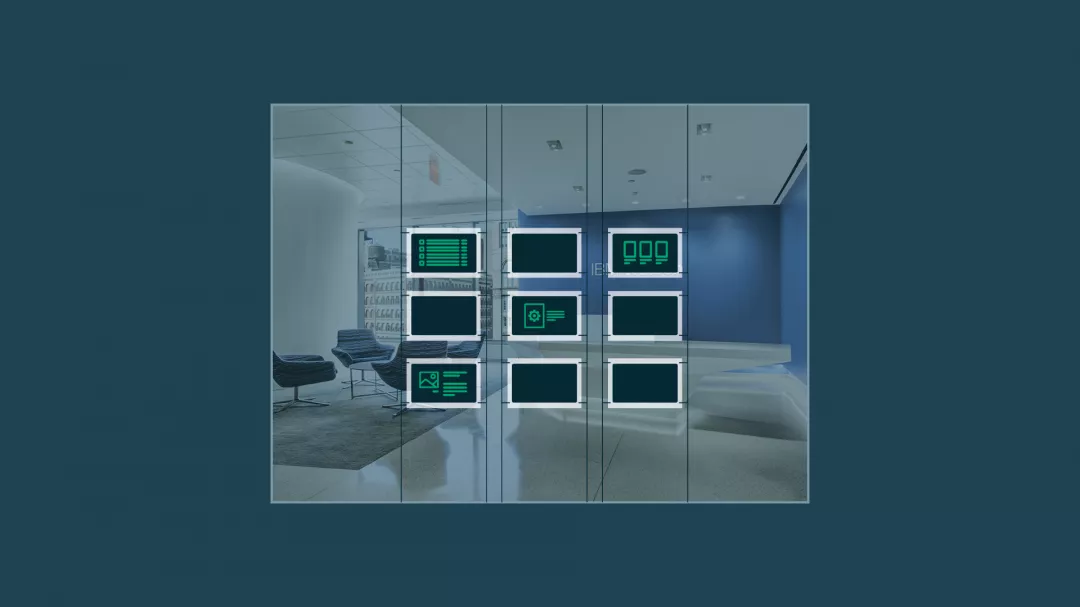 Display different ads on multiple screens
Employment ads
Tourist ads
Virtual catalogue items
Realestate ads
Announcements
Events
...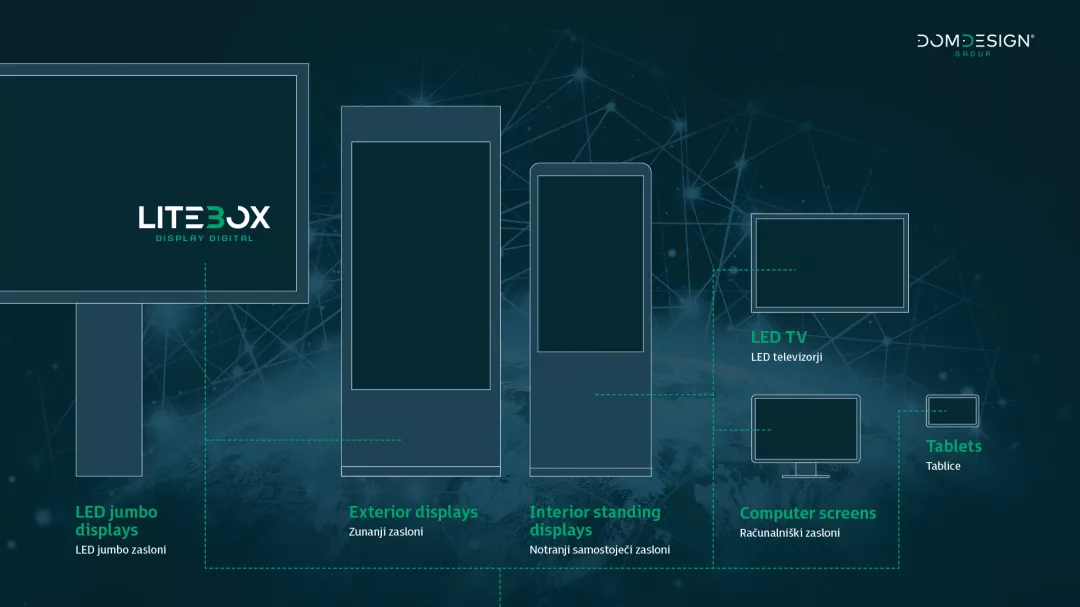 All types of displays
Develop a network of new and include your existing displays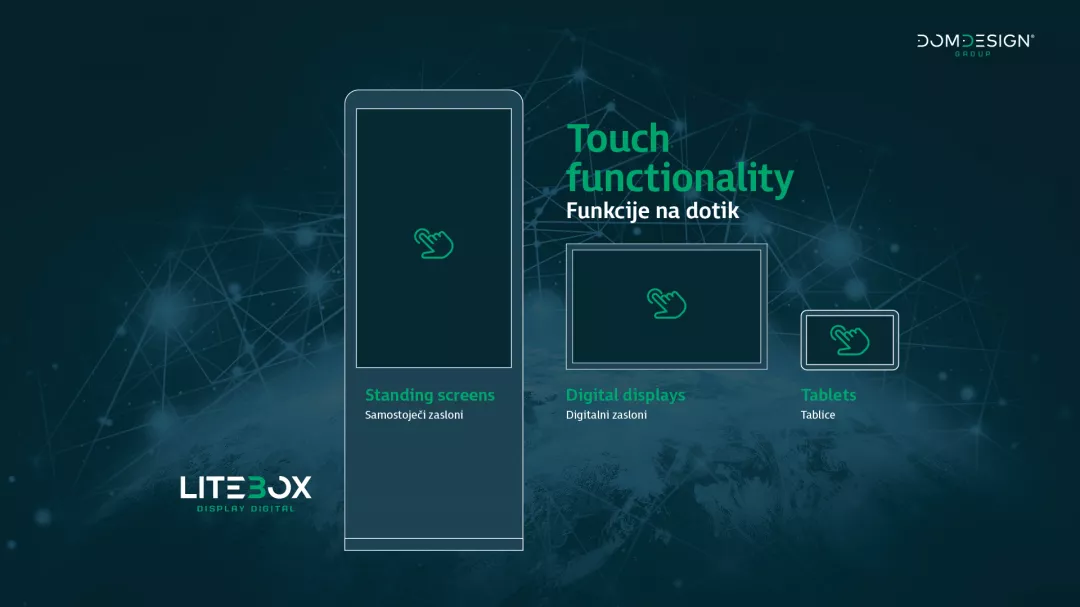 Display and interact
Add the power of touch to interact with users
A display can be one directional by only displaying content to the users or interactive with touch capability.
With touch screens and application capability mix visual projection to the users with their own input. When users are not interacting the slides will run like screen saver, by touching the screen the app will change to the interface, where they can browse like content like on the website, report problems, order food, enter contests, signup to forms and eletters. There is no limit to the interaction.