Do you want to enter the era of advanced IT solutions?
Take a step and automate and digitalize your company
We offer a complete selection of IT solutions that will automate and digitalise your company.
Business solution
We create a customized business solution and control panel from where you will manage all your business.
Client system
We create a separate system on a subdomain, where your clients can login and see their invoices, manage their data.
Website
We create your presentational and commercial websites that are connected to your primary business system.
Mobile apps
If your primary web business system is not enough, we create mobile apps, from which you can manage yourt operations or create mobile apps for your clients.
Intranet
We can create completely separate intranet solutions that are just for your internal information and operation. All integrated with the primary system.
Web applications
We can also create various other applications that can control any type of functions from internal ads rotating to controlling just about everything.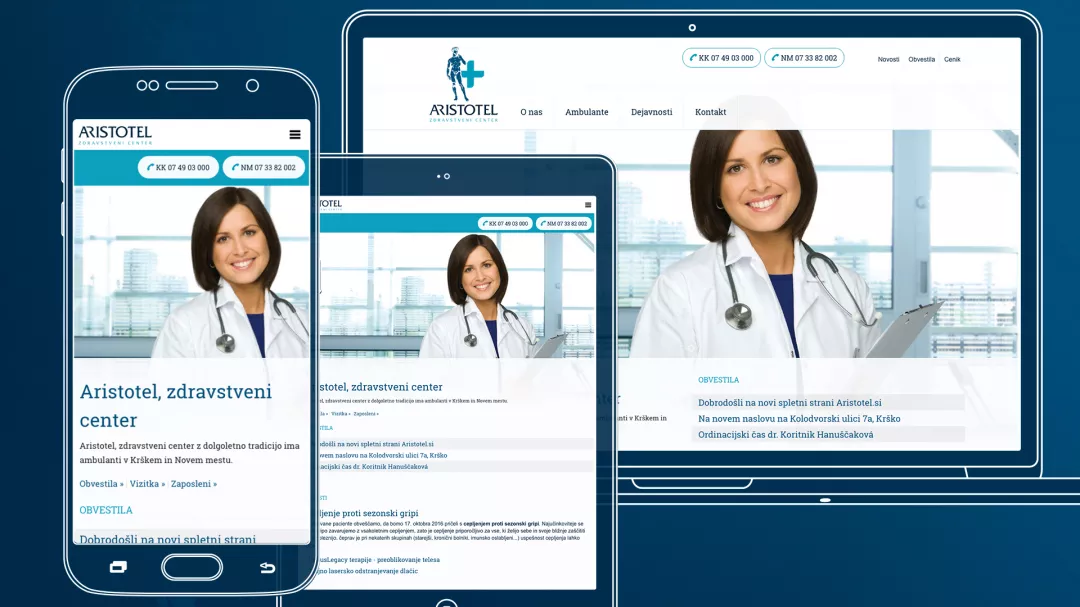 Websites
We create excellent CMS websites that allow you to control the whole content and are compliant with the new EU GDPR law.
E-mail database
Automated mailing
Contact forms
Web shops
Other forms
Business system
CRM, CMS, ERP, ...
We offer business solution modus that will completely automate and digitalise your business processes.
Advantages
Low price
Large amount of functionalities
Custom Taylor made functions
Compliance with the new EU GDPR law.